Time to spring clean the allotment!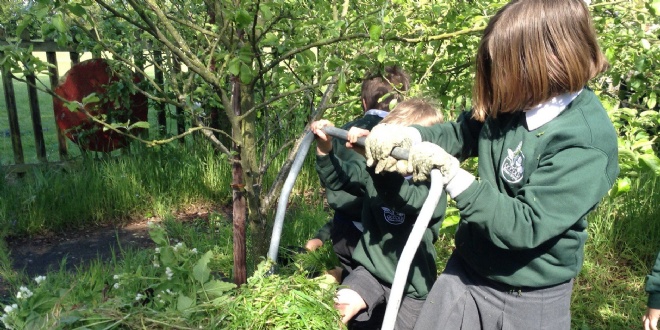 Hard at work in the garden.
Reception, years 1,2,3,4 and 5 children are involved in a gardening project this week. We are tidying up the school allotment and making it a more usable space. If your child has any gardening gloves that they could use, it would be helpful if they could bring them in tomorrow!