Author Visit in Key Stage 2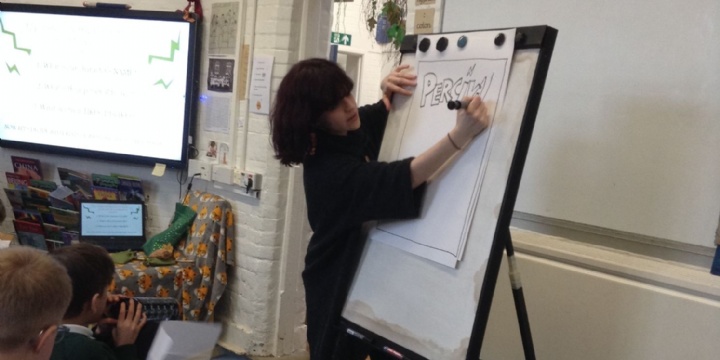 Year 3-6 were very lucky to receive a special visit from author and illustrator, Laura Ellen Anderson on Friday 10th March 2023.
Laura inspired the children with stories of how she became a writer and illustrator, even showing us some drawings she did when she was the same age as Otters and Foxes! We all had lots of fun drawing along with Laura as she showed us how to draw one of her cat characters and she helped us to come up with an exciting design for a front cover of a book.
Laura is the author and illustrator of the fantastic Amelia Fang series and Rainbow Grey series, amongst lots of other publications. She also captured the children's imagination with her Evil Emperor Penguin graphic novels.
Diss Publishing bookshop brought a selection of Laura's books to sell at school and children enjoyed purchasing and having their books signed by the author. What a special souvenir of a lovely afternoon.
Thank you for a brilliant afternoon Laura!