Inspirational Athlete Visit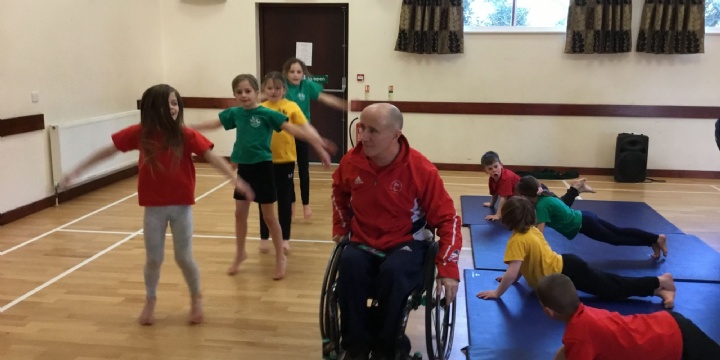 On Thursday 9th February, we welcomed the inspirational athlete Sean Rose to our school.
In partnership with Sports for Schools, children from Reception to Year 6 came together for an exciting afternoon with the amazing athlete and all-round adventurer, Sean Rose.
The children worked hard to get sponsorship money from family and friends and during Sean's visit they completed their sponsored circuits in the village hall.
After the circuits, Sean spoke to the whole school about his journey to becoming a medal-winning Olympian, both before and after his paralysing accident. Sean was truly inspirational and passionate about taking on challenges (his latest being learning how to fly a plane!) and enjoying all that life has to offer.
Thank you Sean; we had a great afternoon. And a big thank you to family and friends who helped us to raise an incredible £810! The money will be split between the Sports for Schools charity and Occold Primary School. We are looking to purchase some exciting new outdoor play equipment for the children.