Music
We believe creating and engaging with music encourages self-expression and creativity which helps to build confidence and a sense of individual identity. Creativity is an essential component for many future jobs and learning to play an instrument develops children's motor skills and teaches them to employ hard work, practice and discipline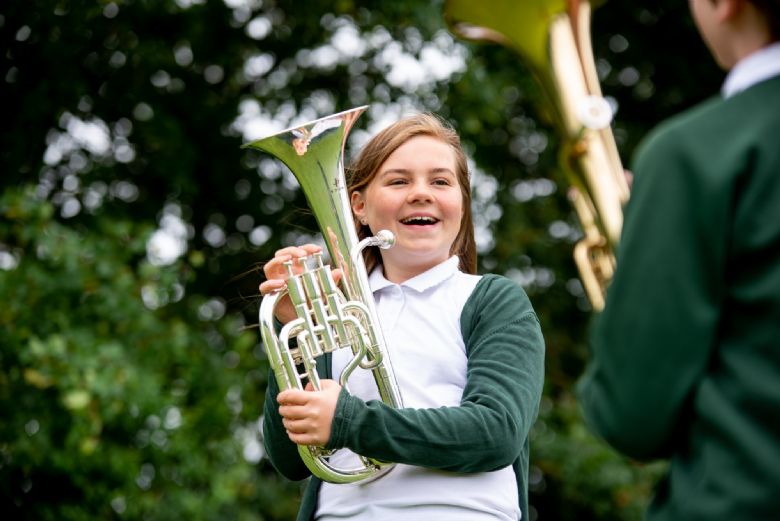 Music Intent
Key Purpose
Why is this subject important?
Creating and engaging with music encourages self-expression and creativity which helps to build confidence and a sense of individual identity,
Creativity is an essential component for many future jobs – desirable for enabling innovation and progress in a culture which is increasingly STEM focused,
Learning to play an instrument develops children's motor skills and teaches them to employ hard work, practice and discipline,
Music is beneficial for children's wellbeing; improving their happiness and allowing a 'release' from the pressures of other academic subjects.
Key Principles
What are the distinctive ways of knowing, working and learning in this subject?
Music education provides an opportunity for pupils to explore how they can sing and make music from instruments by listening carefully and recalling with increasing accuracy,
Pupils are encouraged to learn how to read musical notation which is specific to this subject and important in their future musical endeavours,
Children should have the opportunity to listen to and appreciate a range of musical genres and instruments,
Children must develop considerable resilience as they hone their musicality – a vital skill for improving their success across the curriculum.
Expectations
What does success look like in this subject?
Children are able to discuss and express critical opinions about a range of musical compositions and the history of music,
Children should be able to improvise and compose pieces of music using a range of instruments, including voice,
Children should have the opportunity to play and perform in solo and ensemble contexts.
Music can name the unnameable and communicate the unknowable.
Leonard Bernstein, composer.