Uniform
We have a school uniform suitable for the varied activities of the school day. Wearing of the school uniform is strongly encouraged. All items of clothing should be named, as many young children have difficulty recognising their own clothes.
The uniform consists of:
| Girls | Boys |
| --- | --- |
| White school polo shirt | White school polo shirt |
| Green School sweatshirt/cardigan | Green School sweatshirt |
| Green fleece jacket | Green fleece jacket |
| Grey skirt, trousers or pinafore dress | Grey trousers or shorts |
| White blouse | White shirt |
| Black, grey, green or white socks | Black, grey, green or white socks |
| Black, grey, green or white tights | Sensible shoes |
| Green gingham summer dress | |
| Sensible shoes | |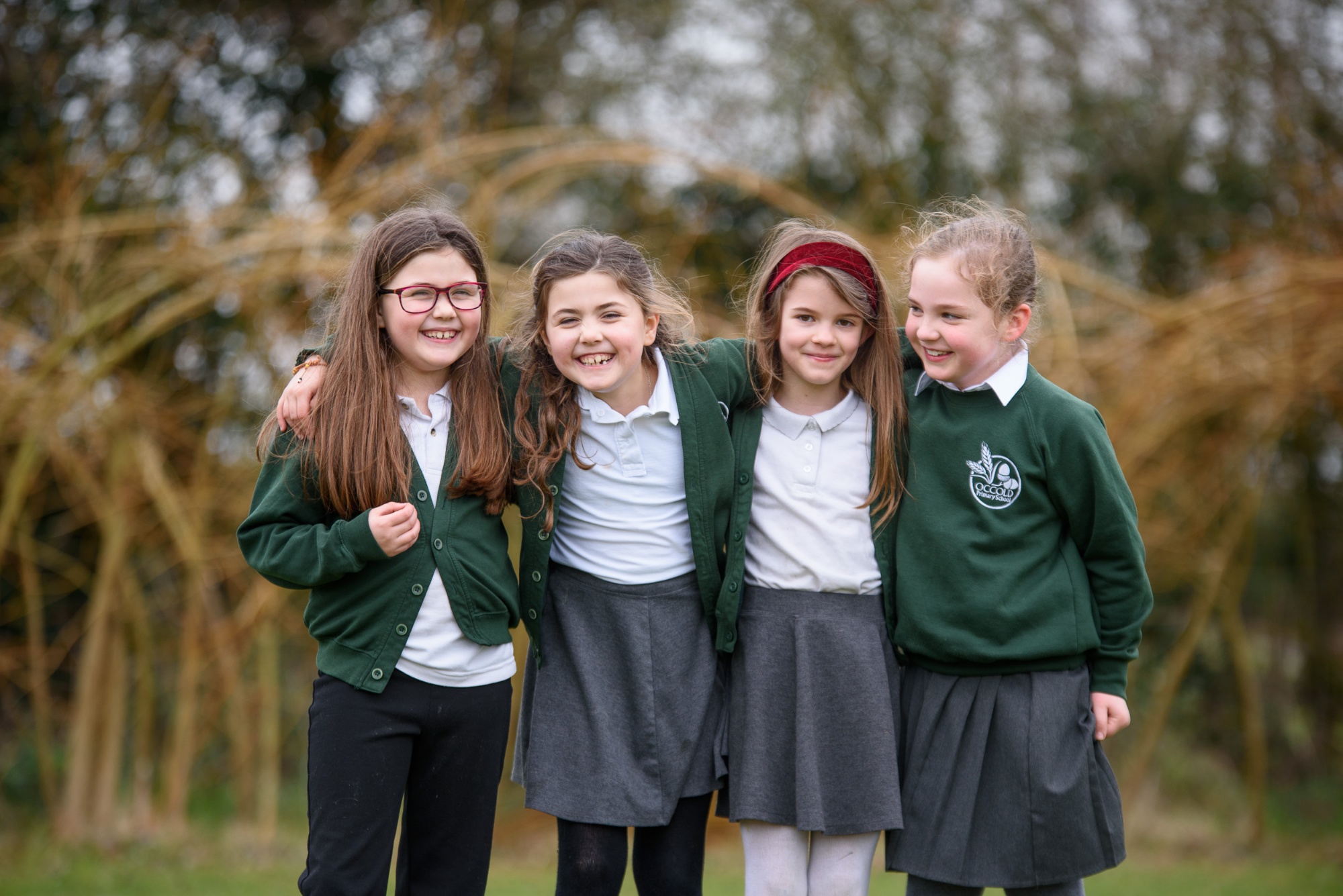 PE Kit for both girls and boys
T-shirt with school motif in House Colours (Red, Blue, Gold, Green)
Green school sweatshirt or green school fleece jacket
Black track suit trousers or black shorts
Black, grey, bottle green or white socks
The wearing of jeans at school is not permitted. For safety reasons children should NOT wear jewellery at school, the one exception being stud earrings (not hoop earrings). School uniform can be ordered directly online from the supplier www.brigade.uk.com

Clothing for physical activities
All children should have a PE bag large enough to contain plimsoles, shorts and school T-shirt. In season they will also need football boots or trainers, socks and an old tracksuit or tracksuit trousers and top for winter games on the field. Please do not use a bag for PE kit that is oversize as storage space is at a premium in the cloakrooms.

Swimming takes place throughout the year at Diss Pool on a Friday morning for different year groups. Girls will need a single piece swimming costume whilst the boys require swimming trunks (not Bermuda shorts) and everyone wears a swimming hat. Please don't forget to pack a towel too.

Older children are paired up with the youngest to help them get changed and organise their personal belongings, it is helpful if all clothes are named. All jewellery is removed before taking part in any PE sessions. Please take care with timing when choosing to have ears pierced. Children will not be permitted to take part in these activities unless they wear the appropriate clothing.
Clothing for craft activities
Whilst we endeavour to use washable paints, felt-tip pens etc we encourage all children to wear an overall or an old shirt made to fit – just in case. This should be named and will be kept in the cloakroom.